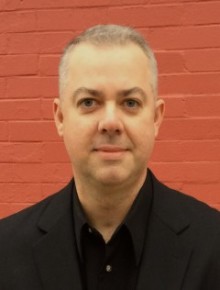 By Michael Swanger
Rarely a week goes by when I don't hear from a parent, grandparent or teacher who tells me that they subscribe to, or buy single copies from the newsstand of Iowa History Journal not only for their own enjoyment and education, but for that of a young Iowan because students are not learning enough about our great state's fascinating history. Their comments resonate with me and are powerful reminders of the importance of our mission at Iowa History Journal to relive Iowa's proud past and invest in our great future.
So, with earnestness and hopefulness, I recently accepted an invitation from the Iowa Department of Education to become one of 24 volunteer Iowans — all of whom are passionate about Iowa history — to form the first-ever Iowa History Advisory Council.
The council, which includes authors, educators, school administrators and museum officials, has been asked to study and recommend improvements to Iowa history education in K-12 schools. To do so, we will identify current strategies and resources used to teach Iowa history; study how other states and organizations teach state and local history; and select a council member to sit on the Social Studies Standards Writing Team.
My interest in serving on the council is twofold. I not only am the owner, publisher and editor of the only popular magazine devoted exclusively to Iowa's history, I am a father. My son, John, is in seventh grade and he has yet to learn anything of substance in school about Iowa history (other than an occasional mention of it) though the Iowa Code requires that it be taught in grades 1-6. This concerns me.
One obstacle identified by the council at its first public meeting held at the World Food Prize Hall of Laureates on Nov. 20, 2015, was that even though the Iowa Code requires the teaching of Iowa history, it is not part of the Iowa Core. The Iowa Core is a statewide set of academic standards that determines what students should know and be able to do from kindergarten through 12th grade in math, science, English language arts and social studies. It also leaves control over curriculum, lesson plans and textbooks with local districts, schools and teachers.
There within, perhaps, lies a part of the problem. Most teachers, other than those who have a personal interest in it, lack the incentive to teach Iowa history because their lesson plans and performance reviews typically are tied to the goals of the Iowa Core. It's a vicious cycle that the Iowa History Advisory Council needs to help break.
For the last year, Iowa History Journal has been working to reverse that trend by distributing the magazine to every public middle, junior high and high school in Iowa. My hope is that it reaches classrooms and sparks an interest in Iowa history among students and teachers through stories that are educational and entertaining. Last month, for example, more than 100 students from a middle school used our 2014 cover story about Dr. Norman Borlaug to prepare them for a field trip to the World Food Prize Headquarters.
"I want all students to learn Iowa history like I did," said Gov. Terry Branstad during his opening remarks to the council in November. "Studying Iowa history shapes our collective understanding of who we are … It also helps us make wiser decisions about Iowa's future."
Branstad, who recently became the longest-serving governor in the history of the United States, is a big fan of Iowa history. So much so, that he not only credits his history teachers for inspiring him to pursue a career in public service, but he is generously donating the proceeds from the sale of his new biography to fund Iowa history projects.
I can relate to the governor's enthusiasm for Iowa history on many levels. As a journalist, however, my instincts are to suppress my own opinions and seek those of others. That's where you, the reader, can help.
During the next five months, the Iowa History Advisory Council will meet a few times before it makes any recommendations. I welcome your comments, concerns and constructive criticism regarding our current system and the importance of teaching Iowa history in our schools to share with the council. Please contact me via mail, Iowa History Journal, P.O. Box 65832, West Des Moines, Iowa, 50265; or email, info@iowahistoryjournal.com; or phone, (515) 490-7325.
Thanks for reading.
TO READ MORE FASCINATING STORIES ABOUT IOWA HISTORY, subscribe to Iowa History Journal. You can also purchase back issues at the store.