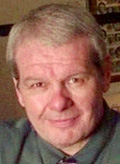 By Mike Chapman
Let me admit right up front — architecture is not one of my strong points. Of course, I have heard of Frank Lloyd Wright and understand that he is the major force of his profession. It is estimated that Wright designed more than 1,000 structures during his lifetime, and he has been lionized all around the world for his innovative designs. In 1991, he was voted the greatest American architect of all time.
Wright was born in Richland Center, Wis., in 1867 and died 91 years later in Phoenix, Ariz. He was certainly a legend in his lifetime and, with the passing of the years, his reputation has only increased.
So why is this Wisconsin native of interest to Iowans? Primarily because of the Historic Park Inn Hotel in Mason City. It is the very last standing hotel in the entire nation which was designed by Wright and, as such, occupies a special spot in the world of Wright and architecture.
The hotel was the site of the Iowa Independent Film Festival on Oct. 3-5 and I was invited to attend as I wrote most of the script for one of the documentaries that was being judged. It is called "Blood, Guts, Glory and Wrestling," and was produced by a friend of mine, Wayne Eric Boyd, who was a NCAA wrestling champion for Temple University in 1969, and was the star of the movie "One More Shot" made in 1996. The documentary is narrated by actor Billy Baldwin (the star of "Backdraft" in 1991 and more than two dozen other films).
I was excited to attend the event, which was well run by the Iowa film group. And when I drove up to the hotel on Oct. 3, I was intrigued by its appearance. Walking inside, I found myself immersed in a world of architecture that was exciting. From the lobby to the adjoining rooms, and all around, the building has a very unique look and feel to it.
"Every architect is — necessarily — a great poet," Wright is quoted as saying. "He must be a great original interpreter of his time, his day and his age."
The hotel passes that test with flying colors. It was originally opened in 1910 and is a paramount example of his famed Prairie Style concept. According to a special publication devoted to the hotel, "The total exterior impact is vintage Prairie School — a long, low look with wide roof overhangs and horizontal banding created in brick and stone. Yet each part reflects its clear purpose."
Through the decades, the hotel began to feel the ravages of time. "The hotel steadily declined until it was a fifth-rate establishment, at best," reported the publication. "Finally, in an attempt to save the building, the hotel was turned into apartments, but maintaining it proved too costly and soon pigeons and cobwebs took over."
A local group was determined to save the battered landmark and went to work. In 1972, it was placed on the National Register of Historic Places. An exhaustive fundraising effort brought in a ton of money and a $20 million restoration was soon under way. In September of 2011, the grand opening of Historic Park Inn Hotel was held. Today, the facility offers the public top-of-the-line facilities for conferences and banquets of all types, and overnight stays. Among the top attractions are a two-story high ballroom that can accommodate large crowds, a law library for small groups, and a wine room in the lowest level, ideal for intimate gatherings.
The hotel has been featured in magazines and papers around the world and to date visitors from more than 40 countries have been a guest there. It is, frankly, a very classy place that Mason City and the entire state can be very proud of.
A statue of Wright stands tall and proud directly across the street in an attractive park area. And there is another Wright structure, called the Stockman House, nearby.
My recommendation to anyone passing through this area of northern Iowa is to take time to drive into Mason City to visit the hotel, and while there they can also visit the Music Man Square just a few blocks away. There they can see an American main street scene from the 1900s and tour the boyhood home of Meredith Willson.
I was proud to be a part of the documentary, the Iowa Independent Film Festival, and to visit the wonderful Frank Lloyd Wright attractions.
(Mike Chapman is the founder of Iowa History Journal and the author of 26 books. He and his wife, Bev, live in Newton.)
TO READ MORE FASCINATING STORIES ABOUT IOWA HISTORY, subscribe to Iowa History Journal. You can also purchase back issues at the store.