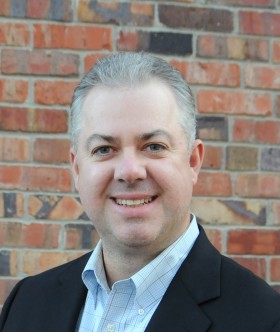 By Michael Swanger
Happy New Year and welcome to the seventh year of Iowa History Journal!
Like many of you who resolve during the holidays to make incremental adjustments to your lives in the New Year, we at IHJ have done the same to better serve our readers and advertisers while continuing to deliver the same quality and quantity of informative and entertaining content that you have come to expect from IHJ over the years.
From our new IHJ flag on the cover, to the addition of two new editorial fixtures, to a few elements of redesign, to the debut of our fun Iowa end mark (or end sign) at the conclusion of each story, we are unveiling a few changes in this issue that we believe will enhance your enjoyment of IHJ.
Many of our readers tell us how much they relish traveling across our beautiful state to visit historical attractions, from museums and festivals, to state parks and landmarks. It seems as though there is no shortage of fascinating places and events that are directly connected to Iowa's proud past and we feel that it is part of our mission to tell you about them.
With that in mind, we have created a new editorial fixture entitled "Exploring History" that will shine a light on a historical attraction that we think Iowans of all ages will be fond of visiting. In this issue, our debut Exploring History story is about the Union Pacific Railroad Museum in Council Bluffs that is housed in the former Carnegie Free Public Library. For fans of the railroad and President Abraham Lincoln, it is worthy of a day trip.
During the last year, we have also heard from a number of readers who tell us how much they take pleasure in seeing old photos of Iowa and Iowans in IHJ. Finding photos that are suitable for publication can be challenging for a variety of reasons, but we have started to unearth some rare and interesting photos that we think readers will find entertaining. They not only have a nostalgic feel to them, but they help tell the stories of our state's history.
Starting with this issue, on page 36, we will share those pictures in a feature photo gallery entitled "Looking Back." We hope that you enjoy them.
With the addition of the Looking Back gallery, we had to find a new home for our Letters to the Editor page, which is now on page 4.
Letters to the Editor are an important part of any publication and IHJ is no exception. We know that some readers turn to the Letters to the Editor page before reading anything else. Letters not only empower readers, reminding them that they have a stake in IHJ, but they can serve as an addendum to a story, offer a breath of personal inspiration and provide valuable feedback — both positive and critical. We welcome letters about the contents of the magazine or Iowa history and encourage readers to send them to us via mail, email (info@iowahistoryjournal.com) or our website (iowahistoryjournal.com) and we promise to answer each one that we publish.
The new aforementioned items, we feel, blend well with our cover and feature stories about entertainment, sports, politics, businesses, the military, historic events and iconic Iowans; our columnists Mike Chapman and Arvid Huisman; the news roundup of Historical Happenings; What's in a Name, which highlights an Iowa town; our book reviews; and even the recently renamed IHJ Quiz, all of which have been a part of IHJ's winning formula for years and will continue to be in the future.
In short, content is King at IHJ, no matter how we package it. And as a result, we consistently hear from readers who tell us "I love this magazine!" with a phone call, a letter to the editor, an email, a comment at a show at which we have a booth, or a handwritten note on a subscription renewal form. That kind of positive feedback not only is greatly appreciated, but it reinforces our mission and our resolve to educate and entertain Iowans about our great state's history.
Let us know how we are doing. We would love to hear from you.
Thanks for reading!
TO READ MORE FASCINATING STORIES ABOUT IOWA HISTORY, subscribe to Iowa History Journal. You can also purchase back issues at the store.