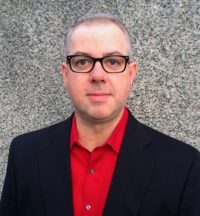 By Michael Swanger
Summer vacation is in full swing, but my mind is on school. Why? Because K-12 students across our state are one giant step closer to learning about Iowa history in classrooms and that is good news.
The State Board of Education on May 11 adopted new statewide social studies standards following a lengthy writing and review process, according to a press release issued by the Iowa Department of Education (DE). The new standards include teaching Iowa history and outlining what K-12 students "should know and be able to do in social studies." It states that, "Supporters say the new standards provide clarity that teachers have asked for, as well as the real-world knowledge and skills in social studies that students need for success in postsecondary education and in civic life."
The new standards, which could take three years to implement, were drafted by an Iowa writing team that used a framework created by a group of states (including Iowa) and endorsed by the National Council for the Social Studies. After collecting public feedback though an online survey, public forums and teacher focus groups, Iowa's Social Studies Standards Review Team modified the draft standards and reported their findings on April 26. The board, which determines the content of academic standards, adopted it two weeks later. (All of which can be found at www.educateiowa.gov)
The new social studies standards include:
Go beyond content that students should master, emphasizing the critical thinking and problem-solving skills that students need to be successful in postsecondary education and training and to compete for today's most rewarding jobs.
Weave in Iowa history and financial literacy, which were not reflected in the previous social studies standards.
Outline what students should know and be able to do at each grade level from kindergarten through eighth grade, rather than being organized by spans of grades. In grades 9 through 12, the draft standards are organized by content area within social studies.
The review team's report also included recommendations such as establishing a social studies position at each area education agency, professional development in social studies for teachers and increasing statewide accountability for social studies education. Other subjects were also reviewed as prompted by former Gov. Terry Branstad's Executive Order 83, which called for a regular review of Iowa's academic standards to identify areas for improvement.
Those who read this column, which has chronicled the work of the DE's Iowa History Advisory Council that helped foster changes to the standards, know this to be a victory for Iowa K-12 students. For years, they have not learned anything of substance about our state's history with the exception of a few teachers who elect to teach the subject. It is also a victory for our state, on many levels. …
Speaking of our state's history, everyone knows by now that Gov. Kim Reynolds made an indelible mark on it by becoming Iowa's first female governor on May 24. The 43rd Governor of Iowa previously served as lieutenant governor from 2011 to 2017 and was elected to the Iowa Senate in 2008. She replaces Branstad, the nation's longest-serving governor, who resigned to become U.S. Ambassador to China.
TO READ MORE FASCINATING STORIES ABOUT IOWA HISTORY, subscribe to Iowa History Journal. You can also purchase back issues at the store.