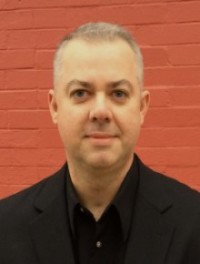 By Michel Swanger
Lest anyone doubt Carson and Connie Ode's enduring love of Iowa, or of one another, consider the countless hours they've spent over the years working side-by-side in their home office on Des Moines' South Side to thoughtfully express their deep adoration for the Hawkeye State through thousands of words and photos that add up to several pounds worth of hardbound ink and paper in their trilogy of popular books, "Iowa — Spaces, Places, Faces." It's all quite heavy and inspiring.
Whereas their first book, "Iowa — Spaces, Places, Faces," introduced readers to Iowa's 99 counties and the second tome, "Celebrate Iowa," examined 103 festivals and events, the third and latest installment in their series of independently published coffee table books, "Iowa Culture — Past and Present: An entertaining trip for historical explorers and cultural adventurers," skillfully and thoroughly covers Iowa's history from border to border. In short, I don't know of another book that accomplishes that meticulously detailed feat in such a palatable way like "Iowa Culture — Past and Present" does.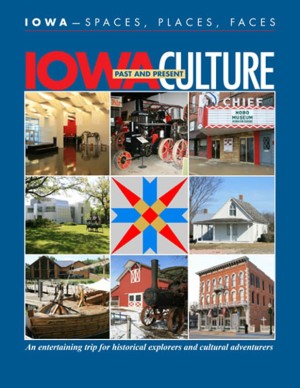 In the two years that it took to produce "Iowa Culture — Past and Present," which weighs about five pounds and includes more than 400 pages and 2,212 photographs, the husband-and-wife duo divvied up duties. From May to September, Carson would travel the state a few days at a time to gather information and photos from nearly 500 museums, cultural centers and historic sites. When he returned home, he would write about each journey and select photos, condensing his work to a sharp mix of the obvious and unusual. During the fall and winter, the couple assembled the book. Connie, to whom the book is dedicated, provided copy editing skills, technology savvy and production art to complement her husband's writing, photography, illustrations and graphic designs.
"It's an awful lot of work for both of us, but a labor of love," said Carson. "As a team, I don't see how it could be any better. We complement each other with our talents. I wouldn't attempt the books without her."
Carson also credits the generosity of museum officials and those who oversee historical sites for providing him with private tours after hours to accommodate his travel schedule.
"I can't say enough about the people of Iowa and how cooperative and trusting they are," he said.
For years, the couple contemplated writing the book, but it might not have happened were it not for the spark from their friend, John Busbee, whose professional endeavors and accolades include hosting "The Culture Buzz" radio show, contributing to magazines like this one, writing plays and having received the Iowa Governor's Arts Award in 2014 for Collaboration and Partnership in the Arts. He also wrote a heartfelt foreword to "Iowa Culture — Past and Present" and served as a contributor.
"We weren't moving on the book until John approached us and asked if we would consider doing it," said Carson. "So we took the plunge and John was very supportive."
Carson hopes the book will inspire Iowans to travel and learn more about Iowa's history.
"I love Iowa, but it's one of the most misunderstood states. I hope it helps people understand what we have and to appreciate it," he said. "Iowa's a great place to live."
Thanks for reading.
TO READ MORE FASCINATING STORIES ABOUT IOWA HISTORY, subscribe to Iowa History Journal. You can also purchase back issues at the store.