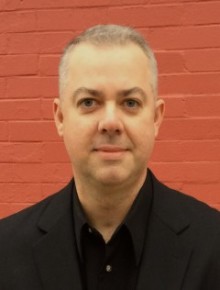 By Michael Swanger
Just as we were about to go to press with this issue of Iowa History Journal, news of the deaths of two former University of Iowa athletes reached my desk; including one who graced the cover of an early issue of Iowa History Journal.
In the span of one week in early April, Hawkeye basketball great Murray Wier and the last surviving member of Iowa's 1939 "Ironmen" football team, Hank Vollenweider, died. Wier was 89 when he died on April 6 and Vollenweider was 95 when he died on April 11.
Wier was the subject of Iowa History Journal's cover story for the January/February 2010 issue that is out of print. Former Des Moines Register sports writer Buck Turnbull interviewed Wier for our story and recalled how the "Rampaging Redhead," who stood at 5-foot-9, was a prolific scorer thanks to an assortment of unorthodox shots that he developed as a kid growing up in Grandview (near Muscatine) playing against his taller, older brothers.
Wier scored what was once a school record 958 points during his four years with the Hawkeyes from 1945 to 1948. During his senior season, he averaged 21 points per game, which made him the first Big Ten player to lead the nation in scoring and the only Hawkeye, still to this day, to do so. As a result, he was chosen on every All-American team that year, including the first-ever picked by the Associated Press. He also played in the East-West all-star game at New York's Madison Square Garden and hometown fans gave him a convertible on "Murray Wier Day" in Muscatine.
After college, Wier played professional basketball in the fledgling days of the NBA before settling down in Waterloo with his wife to start a family. He was drafted by the Fort Wayne (Indiana) Pistons, but was traded to the Tri-Cities Blackhawks, where he scored 429 points in 56 games for the 1949-50 season. He retired from playing basketball after his 1951 season with the Blackhawks.
The former Hawkeye spent 38 years at East Waterloo High School; 36 as athletic director and 24 as basketball coach, winning a state championship in 1974. Eight of his teams made it to the state tournament and the 1960 squad finished second. He also coached tennis for 10 years and taught history.
In 1989, Wier was inducted into the inaugural class of the University of Iowa Varsity Club Hall of Fame, along with Nile Kinnick, Alex Karras and Forest Evashevski. In 2007, East Waterloo High School named its basketball floor after Wier and Steve McGraw, another veteran coach.
Wier told Iowa History Journal in 2010 just how much it meant to him to play basketball for the Hawkeyes, who have prominently displayed his legacy on the concourse at Carver-Hawkeye Arena.
"The day I picked up my cap and gown for the graduation ceremonies," he said, "I went out on the steps, sat down and started to cry. I couldn't believe how fast the years had gone by. I loved the university and I loved the guys I played with … a great bunch of guys. I knew I was going to miss them. It had been the best time of my life."
Though Vollenweider wasn't a starter, he will forever be linked to Iowa's beloved 1939 "Ironmen" team for filling the role of a reserve halfback during his sophomore season on an Eddie Anderson-coached team that went 6-1-1 and featured Kinnick, that year's Heisman Trophy winner.
The Dubuque native and fullback won letters for the Hawkeyes in 1939 and 1941 before serving in the U.S. Coast Guard during World War II. The 1939 squad captured the hearts of Hawkeye fans for its grit and perseverance. The "Ironmen" earned their nickname in part because of the team's lack of depth as Iowa used about 15 players per game to play both offense and defense.
"It was a great team with a lot of great men on it," Vollenweider told the Muscatine Journal in 2014. "I was a young kid, spent most of my time on the bench, but we had great leaders who made that team what it was."
Thanks for reading!
TO READ MORE FASCINATING STORIES ABOUT IOWA HISTORY, subscribe to Iowa History Journal. You can also purchase back issues at the store.