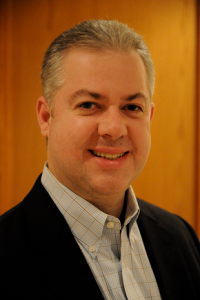 By Michael Swanger
When Salvador Salgado of West Des Moines graduated from Valley High School in 1948, talk of war between North and South Korea in which a United Nations force led by the United States would inevitably intervene was brewing, but that didn't deter him from enlisting in the U.S. Marine Corps. A strong sense of patriotism swelled within him and his decision to join the Marines was further inspired by his peers and his innate sense of preparedness.
"I had a soft spot in my heart for the Marine Corps because the guys from high school who were my heroes joined the Marines," said Salgado. "I was one of the smaller guys and I wanted to prove myself. If I was going to be drafted I wanted the best training possible, so I joined the Marines."
Salgado completed his training and volunteered for combat duty in Korea, which began for U.S. troops in 1950, but his supervisors thought that he could better serve his country ultimately as a staff sergeant training pilots and ground crews in the Marine Aircraft Wing based in California.
"I was upset. I wanted to go overseas with my friends who were in combat, but God had other plans for me," said Salgado.
When his three-year duty was about to expire, Uncle Sam needed a fourth year and Salgado willingly answered the call.
"You didn't complain about it. You just did it," he said.
Like other servicemen, Salgado quietly came home to start a career and family without fanfare. There were no ticker-tape parades or celebrations like those held after World War II. Even the name of the war that was printed for decades in history books — Korean Conflict — reflected the nation's apathy for it.
Subsequently, revisiting the Korean War or seeing its monument that honors its veterans in Washington, D.C., was never high on Salgado's bucket list over the years. Yet when the opportunity to be one of 385 Korean War veterans who would board a chartered Boeing 747 bound from Des Moines to D.C. on Sept. 30 presented itself, he took it to reconnect with his peers and to gain some closure on a chapter in his life.
"There's a special relationship among servicemen," said Salgado. "It's like a band of brothers and sometimes it's deeper than blood. It's an emotional thing."
The veterans who participated in the Honor Flight, which was funded by Casey's General Stores, Hy-Vee Inc. and others, were assisted by 85 "guardians" (volunteer EMTs, doctors and nurses). Salgado, 84, commended them, as well as those who funded and organized the Honor Flight, for recognizing Iowa's aging veterans.
"Some are in wheelchairs, some are losing their hair, and all of us move slower," he said. "But what doesn't disappear is our love of flag and country."
Among the many sites that Salgado saw during his first trip to the nation's capital city that stirred his emotions were the Tomb of the Unknown Soldier in Arlington Cemetery and the Lincoln, Korean War Veterans and Iwo Jima memorials.
"It was an emotional thing. There was no chatting among the servicemen and women at the memorials. It was a privilege being there," he said.
What truly left an indelible impression on him, however, was the amount of people who lined Fleur Drive in Des Moines to wave American flags and show their appreciation for the Korean War veterans being bused between their hotel and the airport.
Thanks for reading.
TO READ MORE FASCINATING STORIES ABOUT IOWA HISTORY, subscribe to Iowa History Journal. You can also purchase back issues at the store.