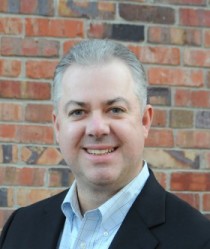 By Michael Swanger
To me, John Wayne seemed bigger than life; no one had a bigger influence on late night television than Johnny Carson; and Alton Glenn Miller was the King of Big-Band swing. Yet none of these iconic Iowans were literally bigger than Bernard A. Coyne, "The Giant of the World," who stood 8 feet 2 inches tall and weighed 300 pounds.
Coyne was the tallest eunuchoidal infantile giant and suffered from a condition known as Daddy Long-Legs Syndrome. He was one of only 17 people in modern medical history to have stood 8 feet tall or more and he reportedly wore size 25 shoes. At the time of his death in 1921 the 23-year-old Iowan was regarded as the tallest man in the world.
Over the years, tall tales of Coyne have surfaced making it difficult to distinguish fact from fiction. So it goes for legends.
Even his place of birth is disputed. Coyne was born July 27, 1897, on his family's farm in Oto, the small rural western Iowa town in Woodbury County, though some reports state that he was born in nearby Anthon. The second of six children for Mr. and Mrs. Sylvester Coyne, he grew rapidly during his youth and stood more than 7 feet tall by the time he reached his teens. His actual size at birth is unknown because a flood in 1929 destroyed Anthon's records.
"We made a special bed for him by splitting a regular bed and then piecing it end to end," said Coyne's brother, Hugh, in a story by the Associated Press that was published in Iowa newspapers on May 23, 1975. "He ate at the table with the rest of the family, but we had a special chair constructed for him."
Special rigs were required to accommodate Coyne in the family Model T. A bolt was anchored on the running board so that his brother's legs would either stretch out the window or out the door against the bolt. Often, the family drove with a door open to allow room for his legs, which were nearly five-feet long.
The young giant knitted his own sweaters and his custom-made shoes were often too small by the time they arrived in the mail, so his parents had to cut the toes out of them. Yet despite such inconveniences, Coyne was remembered as a shy, gentle, good-natured man who never married.
"He could walk pretty well, but he had great trouble playing and doing things other kids could do," said Joe Carr of Anthon in the AP story. "But he sure tried and was real friendly."
Despite his moniker as "The Giant of the World" (he was also called "The Cherokee Giant"), Coyne did not see much of the world. He reportedly declined numerous offers from sideshows, though postcards were printed showing him towering over his parents and his siblings.
His parents allowed him to tour the state as an independent attraction during the 1919 fair season. Soon after, though, the devoutly Catholic couple soon stopped the show for fear that God would punish them.
The Guinness Book of World Records said that he was refused induction into the U.S. Army in 1918 because of his size.
Still, Coyne continued to grow when he reached his early 20s.
"He was 21 years of age the 27th of July, stands eight feet and one inch tall, weighs 275 pounds, and is as healthy as any person," reported the Anthon Herald on Oct. 10, 1918.
Coyne fell ill with liver disease in September 1920, but continued to grow until his death, which was attributed to the hardening of the liver and of a glandular disorder, on May 20, 1921.
An obituary published in The Correctionville News in Woodbury County on May 26, 1921, reported that Coyne was 8 feet 8 inches tall and weighed 300 pounds, though other media outlets reported that he weighed 400 pounds. A special casket had to be ordered for the funeral as the rear doors to the hearse carrying his body had to be opened to accommodate it. His coffin measured nine feet in length and the box that contained it was 10 feet long. He was buried on a hill in Anthon's Catholic Cemetery.
The Guinness Book of World Records lists Robert Wadlow of Alton, Ill., as the tallest man in medical history for whom there is irrefutable evidence. He stood at 8 feet 11 inches tall, weighed 440 pounds, wore a size 37 shoe and died in 1940 at age 22.
No Iowan, however, was bigger than Coyne. That much we know.
Thanks for reading.
TO READ MORE FASCINATING STORIES ABOUT IOWA HISTORY, subscribe to Iowa History Journal. You can also purchase back issues at the store.