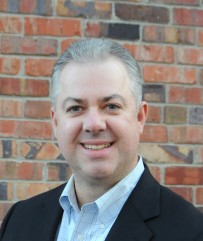 By Michael Swanger
Six months after Bob Feller's museum closed in Van Meter, former Major League Baseball player Harold "Hal" Manders' museum reopened in Waukee, marking another intersection of the story lines of two cousins from small central Iowa towns who became professional ballplayers, patriots and hometown heroes.
A broken sprinkler at the Waukee Public Library, where the Manders Baseball Museum occupies a room filled with Manders' baseball memorabilia, temporarily closed the museum that first opened in 2009. Then the Waukee Friends of the Library pitched in $10,000 to renovate the space that celebrated its second grand opening on May 16.
Manders might not have enjoyed the success and fame that Feller did, but he was a highly skilled baseball player nonetheless. Born in Waukee on June 14, 1917, he later attended Waukee High School and lettered in baseball and basketball, the only two sports for boys there in 1935.
Manders and Feller grew up playing baseball together on amateur teams and against each other on high school teams (Manders once set an Iowa high school record by striking out 21 batters in a 7-inning game). Feller's father, William Feller, built the original "Field of Dreams" on their farm, with both boys cutting down trees to use as posts and stringing chicken wire to make a backstop. Feller's father also took them to a 1934 World Series game between Detroit and St. Louis at Sportsmen's Park and Manders wrote about the experience for his local newspaper.
Manders went on to play baseball at the University of Iowa before leaving school early to play professionally. The Manders Baseball Museum chronicles his ascension in the game and includes display cases devoted to each stop along the way with the Evansville Bees (1938), Beaumont Exporters (1940), Knoxville Smokies and Detroit Tigers (1941), Tigers (1942) and his return to baseball after World War II with the Tigers, Buffalo and Chicago Cubs (1946).
The museum houses uniforms, signed baseballs, bats, contracts, newspaper clippings and a few Feller items. One noteworthy item is the glove Feller gave Manders as a gift in 1939, which Manders used for the remainder of his professional career as a pitcher. A video monitor touchscreen allows fans to access archived interviews with Manders and others who knew him.
I couldn't resist a visit to the museum on the day of its reopening. As luck would have it, I met Manders' second cousin there, 80-year-old Geraldine Wilson. She was kind enough to share some personal insights about Manders, including his fondness for restoring old tractors, his sense of humor and the little known fact that legendary University of Iowa football player Nile Kinnick was Manders' catcher during his time as a Hawkeye pitcher.
Most important, though, was Manders' commitment to his hometown, where he died on Jan. 21, 2010, and was known as "Mr. Waukee."
"His family was proud of his athletic accomplishments, but what really carried through was his pride in the community. He never lost his love of Waukee and Dallas County," said Wilson, noting that the community had hosted "Hal Manders Day" and that President Ronald Reagan recognized his farming expertise and named the former hurler to the National Advisory Council On Rural Development in 1987. "His generosity and kindness was natural. He really believed in people and he was very close to his family."
Wilson said she is happy that the museum has reopened.
"I remember the first time it opened and the reaction of people who visited … their jaws dropped because they didn't know about him. It's a good story," she said.
Thanks for reading.
TO READ MORE FASCINATING STORIES ABOUT IOWA HISTORY, subscribe to Iowa History Journal. You can also purchase back issues at the store.