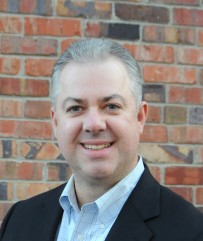 By Michael Swanger
Like most parent-child relationships, Holly Felsen Welch didn't fully comprehend her father, Henry Gregor Felsen, or his work as a prolific writer of popular hot rod books like 1950's best seller "Hot Rod," until she became an adult. By then, it was too late to ask questions and to convey to him how she felt about it.
"I always had a connection to 'Hot Rod' and his books, but I never got to tell him that," she said. "Even though we were very close, I always felt like his books were more for my older brother, Dan, who knew what it was like to work on a car in the garage and not have enough money as a teenager to get it fixed."
Welch, however, has grown closer to her father's work that dates back to the 1940s after becoming its tireless steward. It's not only been cathartic for Welch, but good for his fans as Felsen's spirit lives and breathes in the rerelease of his books and the annual Henry Gregor Felsen Tribute Car Show held in West Des Moines' Historic Valley Junction neighborhood, just blocks from where Welch was raised. The event not only attracts classic car enthusiasts (participants and spectators alike), but fans of Felsen's novels who still have an emotional attachment to them.
"Grown men cry when they meet me. That's how much Dad's books meant to guys growing up in the '50s, '60s and '70s," she said. "I love hearing their stories."
Felsen, a native of New York, attended the University of Iowa where he met his first wife. After struggling financially during the Great Depression, Felsen sold nine books and hundreds of stories in his first 18 months of working as a freelance writer during the early 1940s. After completing his service with the Marine Corps, during which he edited its Leatherneck magazine, he returned to Iowa where he lived until 1977. He spent his remaining years traveling before his death in 1995.
Felsen moved his family to West Des Moines, but maintained an office in downtown Des Moines where he did most of his writing. He taught part-time at Drake University from 1964 to 1969 and is credited for the screenplay for the 1968 movie "Fever Heat." The characters and towns in his books sometimes were based on the people and places of Iowa.
"Hot Rod," whose protagonist Bud Crayne helped define the timeless image of teenage rebellion and the car culture of the 1950s before James Dean made it famous, was one in a series that included "Street Rod," "Rag Top," "Fever Heat" and "Crash" that sold about eight million copies total. It was also cited by Stephen King as an early influence on the famous novelist.
Proceeds from the car show will benefit scholarships for the automotive program at Des Moines Area Community College and Drake School of Journalism. Welch also plans to donate some of her father's materials to Drake's library.
"I think that would be a great legacy for him," Welch said. "We're hoping we can appeal to a new generation."
Thanks for reading.
TO READ MORE FASCINATING STORIES ABOUT IOWA HISTORY, subscribe to Iowa History Journal. You can also purchase back issues at the store.